For a child, to maintain a healthy life, a proper nutritional meal intake is mandatory. According to UNICEF, in Sri Lanka, 39% of the children do not consume any iron-rich foods. Many children in the country do not have access to a proper meal or even a glass of milk a day. This is causing many children to suffer from malnutrition at an early stage of life.
At Child Action Lanka, we ensure that children under our care are provided with at least a healthy lunch. We promote healthy habits to the children and parents and provide the children with quality health care. Through thorough monitoring we ensure all our children at our centres under the age of 5 have a steady growth and do not face malnourishment.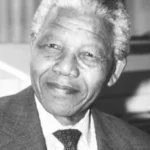 Educating a child provides stability to their life and to the future world.
Nelson Mandela once said, "Education is the most powerful weapon which you can use to change the world".
A healthy
breakfast and lunch
served 5 days per week
Food centres
located around the
country
By making a donation to support education you will be creating social equality and economic stability for their future.
At our centre, we strive to provide at least one healthy meal to the children we care for. We have regular checkups and monitor their growth to ensure their health by making sure they are not undernourished.
At CAL, we strive to provide a glass of milk to the children we care for and the children on the street, so they have the nutrition they need.
In communities we work with, almost all families cannot afford medical facilities. To fill this void, we organise medical camps with the help of local and foreign volunteers, focusing especially on diabetes, blood pressure problems and asthma. In addition, it becomes an opportunity for  parents to seek medical advice.
At our centres, we strive to provide a healthy lunch and a glass of milk each day for children at our centres under our care and on the streets.
We track the growth of children under the age of 5, monitoring their health, to make sure they are not malnourished. To ensure that the children are provided with healthy food in the first 1000 days of their life, we conduct parental awareness programs and centre programs to offer support to low income families.
Many children from low income families, dropout of school, in other words, they aren't able to afford the process of education. It can be either transport, school supplies, uniforms and school expenses or all of it.
At CAL, our aim is to provide children with equal opportunity and education
One lesson that Covid-19 has taught us is the importance of access to the internet and knowledge of IT. At our centres we take every step that we can to stimulate the minds of these amazing kids with knowledge and understanding in this area. We also try to keep up with the changing technologies because today technology is everything.
Partnering with Mobileschool.org, in February 2020 we started Sri Lanka's first mobile school. It helps value and validate talents and survival skills of Street connected children. With our partner StreetwiZe, mobile school's impact driven approach for talent and leadership growth has catered to the learning demands of Street children.