Child Action Lanka (CAL) is a part of a network of organisations working together towards protecting children in Sri Lanka. 
Children from low income families are very vulnerable to harm from their immediate surroundings, their own family and neighbourhoods. According to the reports of the  National Child Protection Authority, in 2020, almost 8165 child molestation cases were reported during the lockdown during the COVID pandemic. 
It is why we emphasise the importance of child rights and protection. We ensure that all children in our centres are safe and protected  from violence and discrimination.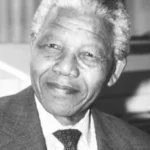 Educating a child provides stability to their life and to the future world.
Nelson Mandela once said, "Education is the most powerful weapon which you can use to change the world".
Children attending
protection awareness
programmes
Children protection
awareness programmes
conducted in 2022
Child protection
officers located around
the country
By making a donation to support education you will be creating social equality and economic stability for their future.
Our safe homes provide women and girls, who have suffered abuse with shelter, protection and support. Our aim is to create and provide a peaceful, accepting and comfortable environment for these individuals helping them strive hard to overcome their past. Our objectives are to;
   Help them recover from their past experience.
   Help them get used to routines and well regulated schedules.
   Help them change behaviour and attitudes.
   Help them work on their past.
  Support them to face their future.
  Guide and help them become financially independent.
Conduct safety programs
at out centres
We believe that children should be taught about safety from an early age. From a very young age children will begin to follow safety guidelines and rules if taught age appropriately. At CAL we use fun, interactive and practical activities to teach children about child safety programs and the importance of knowing safety. 
Conduct Safety programs
at schools
We conduct awareness programs in schools using fun and interactive methods like we do in our CAL centres to teach students about the importance of Safety and safety protocols.
Engage in awareness activities
We conduct awareness programs in the communities we work with, where we provide them with valuable information with  regards to health, protection, education and child and women's rights.
Many children from low income families, dropout of school, in other words, they aren't able to afford the process of education. It can be either transport, school supplies, uniforms and school expenses or all of it.
At CAL, our aim is to provide children with equal opportunity and education
One lesson that Covid-19 has taught us is the importance of access to the internet and knowledge of IT. At our centres we take every step that we can to stimulate the minds of these amazing kids with knowledge and understanding in this area. We also try to keep up with the changing technologies because today technology is everything.
Partnering with Mobileschool.org, in February 2020 we started Sri Lanka's first mobile school. It helps value and validate talents and survival skills of Street connected children. With our partner StreetwiZe, mobile school's impact driven approach for talent and leadership growth has catered to the learning demands of Street children.